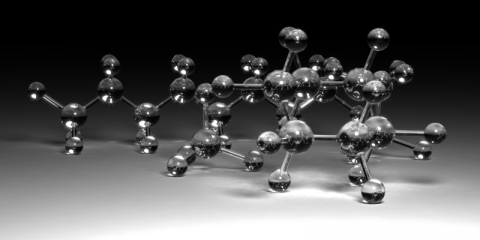 Volume 9, Issue 2, July 2014
Dr CHOI Wai Lap
Department of Clinical Pathology Tuen Mun Hospital
Introduction
Diffuse large B-cell lymphoma (DLBCL) is the commonest subtype of non-Hodgkin lymphoma, accounting for about 30% to 40% of newly diagnosed non-Hodgkin lymphoma worldwide and in Hong Kong. DLBCL is heterogeneous in clinical presentation, morphology, immunophenotype, cytogenetics and prognos is. In the WHO Classification of Tumours of the Haematopoietic and Lymphoid Tissues published in 2008, several specific clinicopathological entities of DLBCL have been recognized, while leaving the rest to DLBCL, not otherwise specified, which is by far the most prevalent entity among the large B-cell lymphomas. In the following discussion, the term DLBCL will be used interchangeably with DLBCL, not otherwise specified.
Gene expression profiling and molecular classification of DLBCL
Gene expression profiling (GEP) is the simultaneous measurement of the transcription levels of thousands of genes to their corresponding messenger RNAs (mRNAs). GEP can be achieved by various technologies including DNA microarray, serial analysis of gene expression (SAGE) and most recently next generation sequencing (RNA-Seq). Using DNA microarray technology on DLBCL, two distinct molecular subgroups were discovered based on the similarity of their gene expression pattern with a possible cell of origin (COO): the germinal centre B-cell-like (GCB-cell-like, or abbreviated as GCB) and the activated B-cell-like(ABC-like, or abbreviated as ABC). These molecular subgroups showed significantly different survival rates when treated with conventional cyclophosphamide, doxorubicin, vincristine and prednisolone (CHOP) chemotherapeutic regimen.
Download Topic Update for Molecular Classification and Genetic Alterations of Diffuse Large B-cell Lymphoma